---
Features Hardened,precision ground parts for durability. Not suitable for use in load holding applications due to spool leakage. Will accept maximum pressure at port 2;suitable for use in cross port relief circuits. Industry common cavity. Fast response to pressure surges
---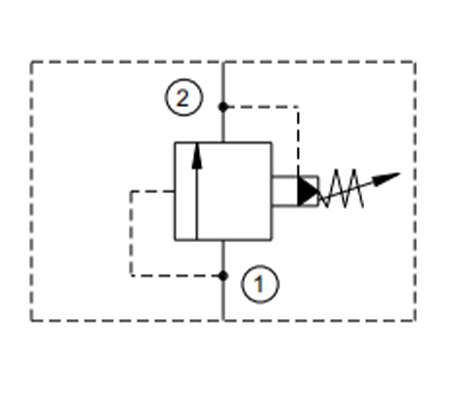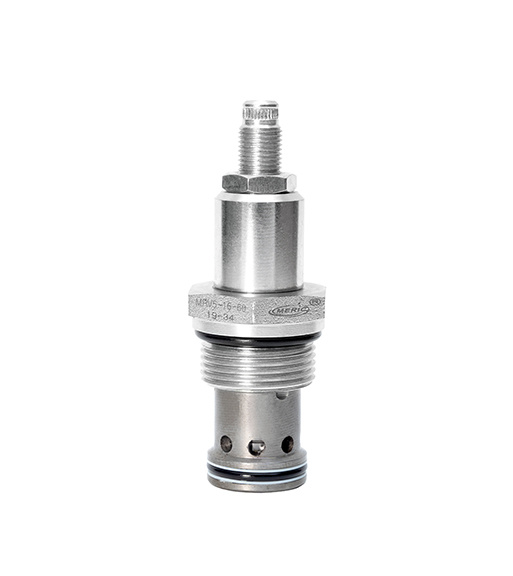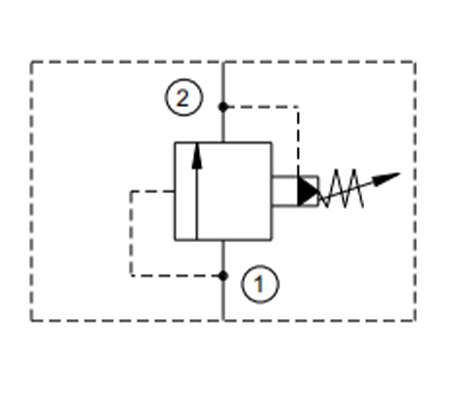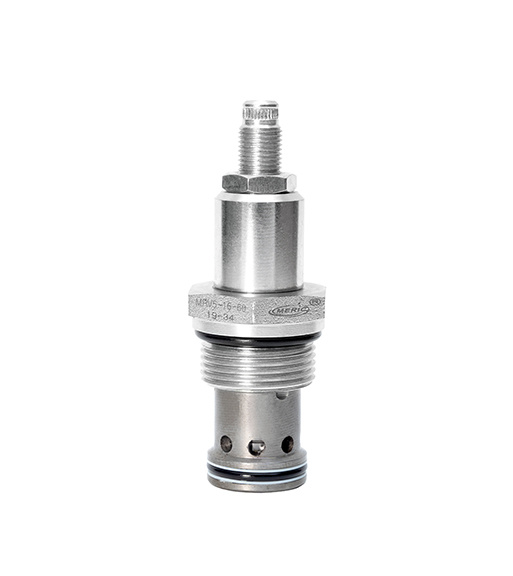 You can send us an email:
---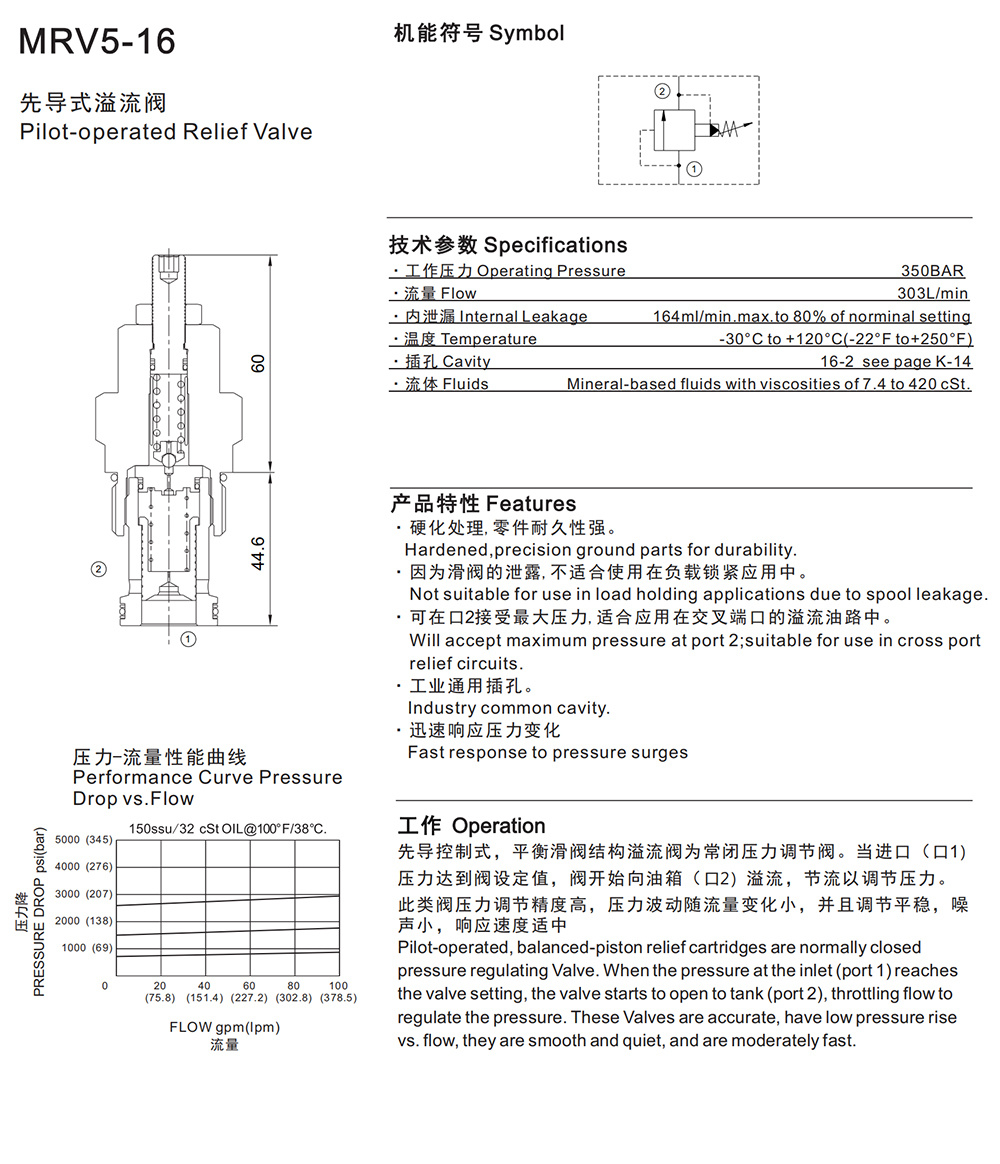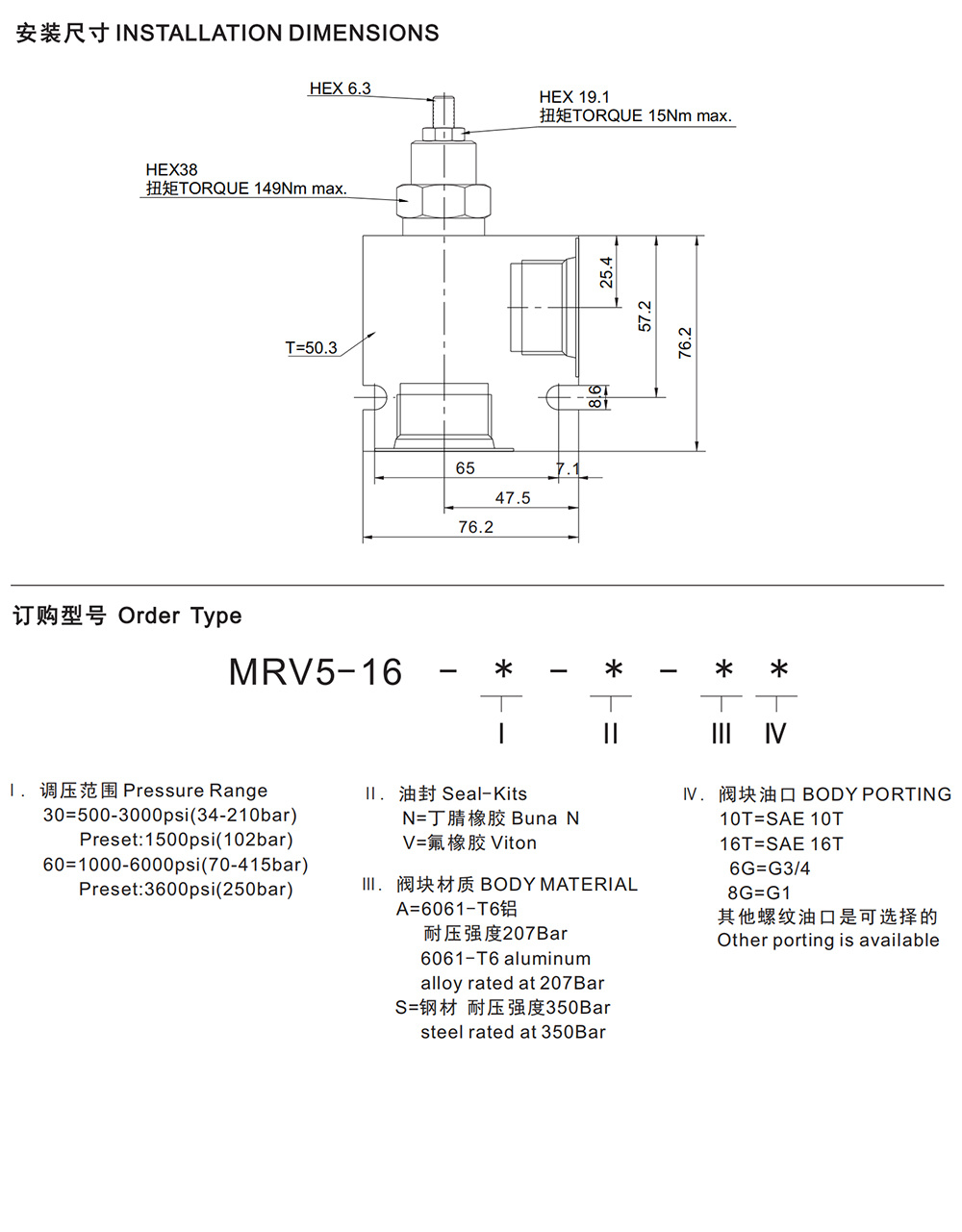 Operating Pressure
350BAR
Internal Leakage 164ml/min.max.to 80% of norminal setting
Temperature -30°C to +120°C(-22°F to+250°F)
Cavity 16-2 see page K-14
Fluids Mineral-based fluids with viscosities of 7.4 to 420 cSt.
Hardened,precision ground parts for durability.
Not suitable for use in load holding applications due to spool leakage.
Will accept maximum pressure at port 2;suitable for use in cross port
Fast response to pressure surges
Pilot-operated, balanced-piston relief cartridges are normally closed
pressure regulating Valve. When the pressure at the inlet (port 1) reaches
the valve setting, the valve starts to open to tank (port 2), throttling flow to
regulate the pressure. These Valves are accurate, have low pressure rise
vs. flow, they are smooth and quiet, and are moderately fast.