---
Features For regulating the speed of loads For fine adjustment and shut-off of the flow For system-related damping in hydraulic circuits A set-screw locks the setting
---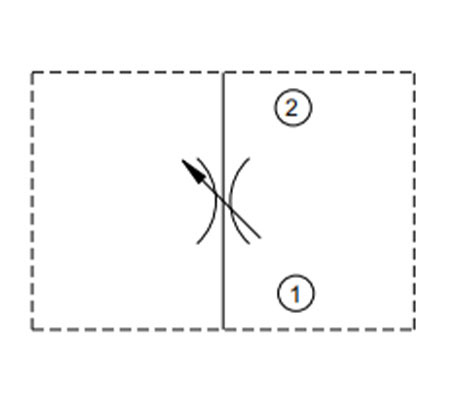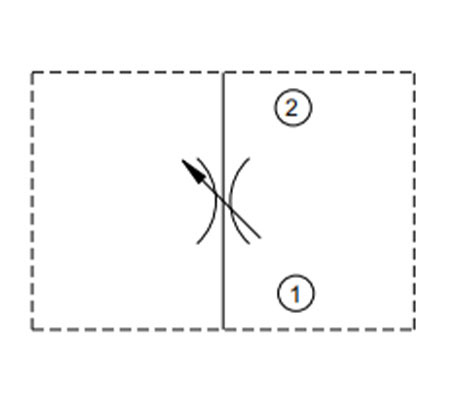 You can send us an email:
---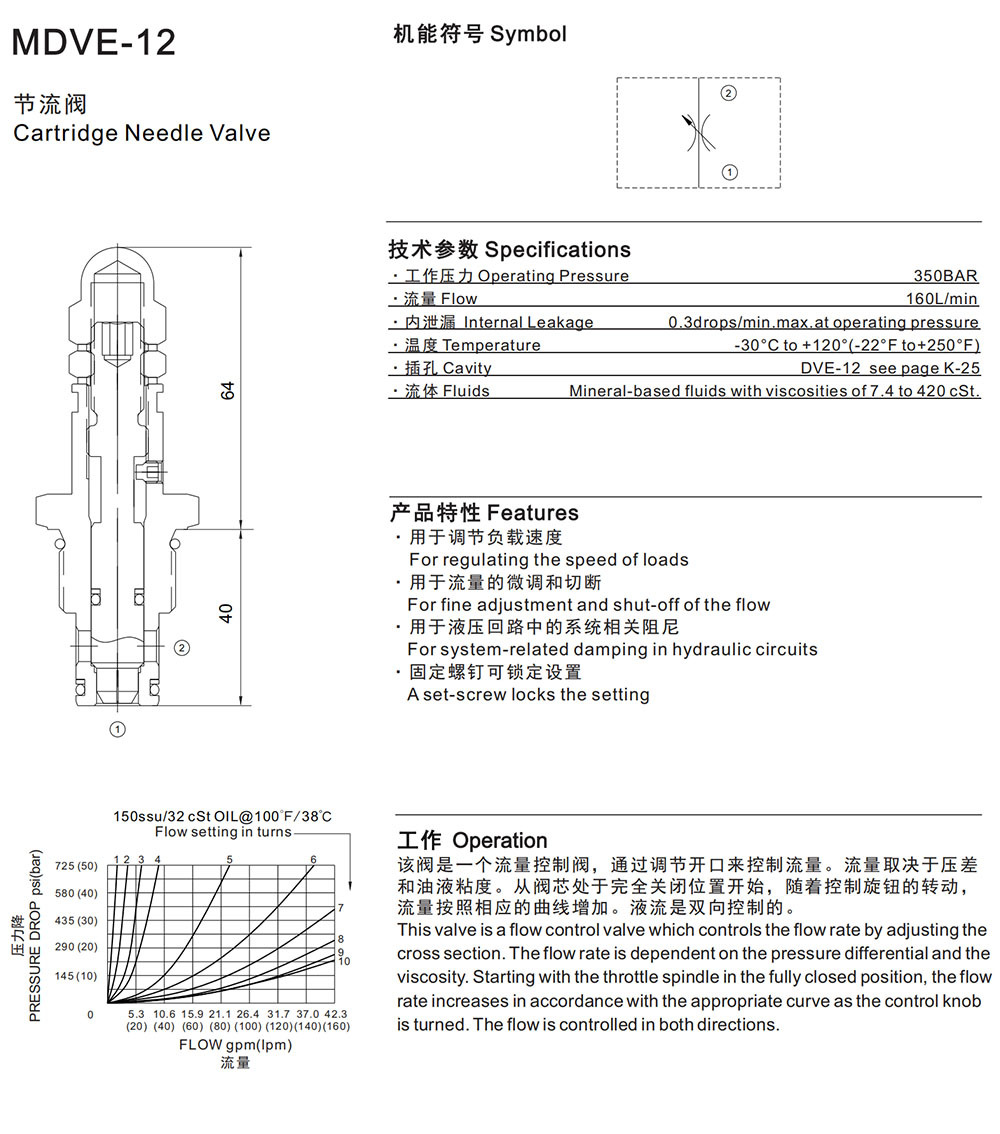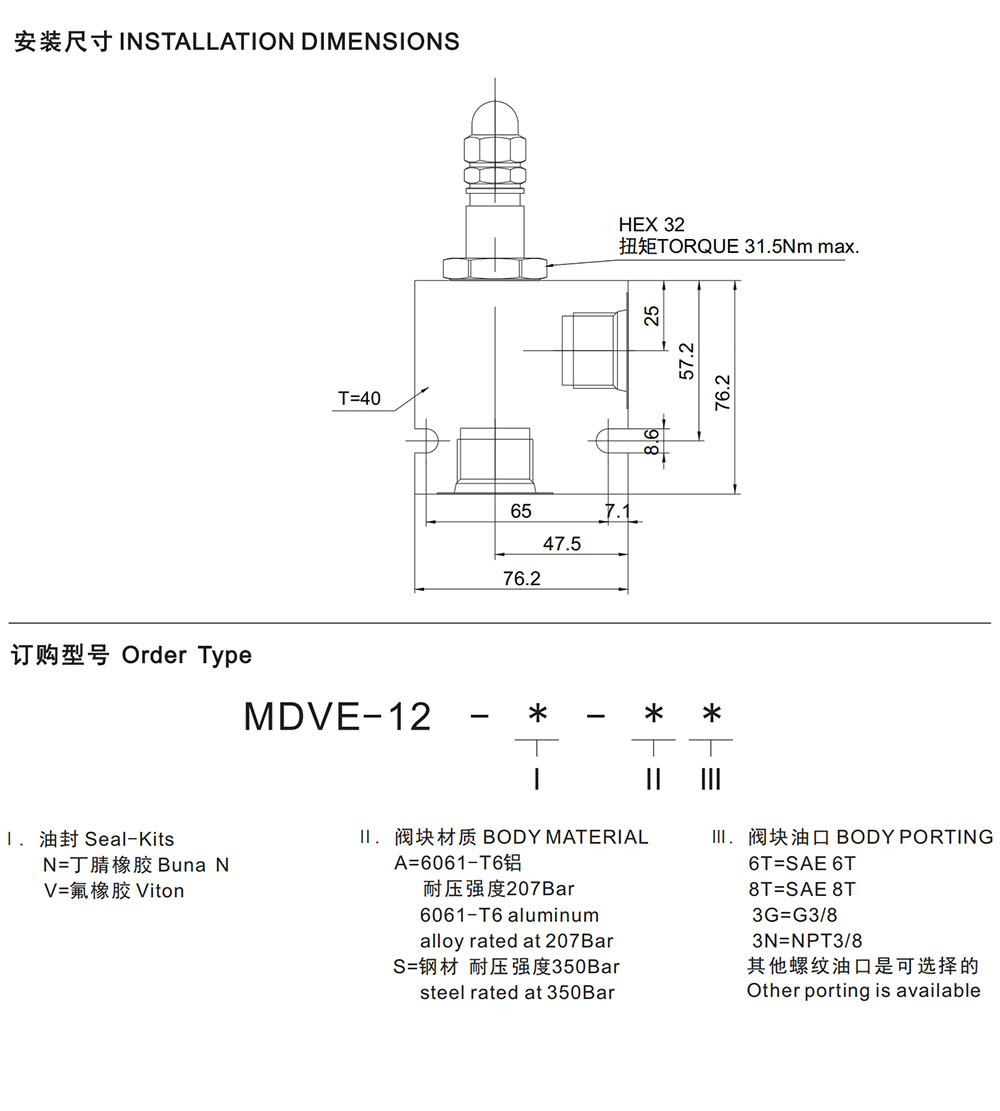 Operating Pressure
350BAR
Internal Leakage 0.3drops/min.max.at operating pressure
Temperature -30°C to +120°(-22°F to+250°F)
Cavity DVE-12 see page K-25
Fluids Mineral-based fluids with viscosities of 7.4 to 420 cSt.
For regulating the speed of loads
For fine adjustment and shut-off of the flow
For system-related damping in hydraulic circuits
A set-screw locks the setting
This valve is a flow control valve which controls the flow rate by adjusting the
cross section. The flow rate is dependent on the pressure differential and the
viscosity. Starting with the throttle spindle in the fully closed position, the flow
rate increases in accordance with the appropriate curve as the control knob
is turned. The flow is controlled in both directions.