---
Features These valves have positive seals between port 2 and the pilot area Because these valves are unbalanced, operation is pressure dependent. Opening and closing of the poppet are functions of the force balances on three areas: Port 1 = 100%, Port 2 = 80%, and the Pilot Area = 180%. All ports will accept 5000 psi (350 bar)
---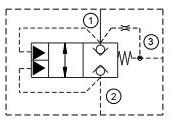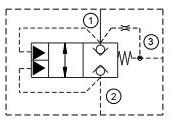 You can send us an email:
---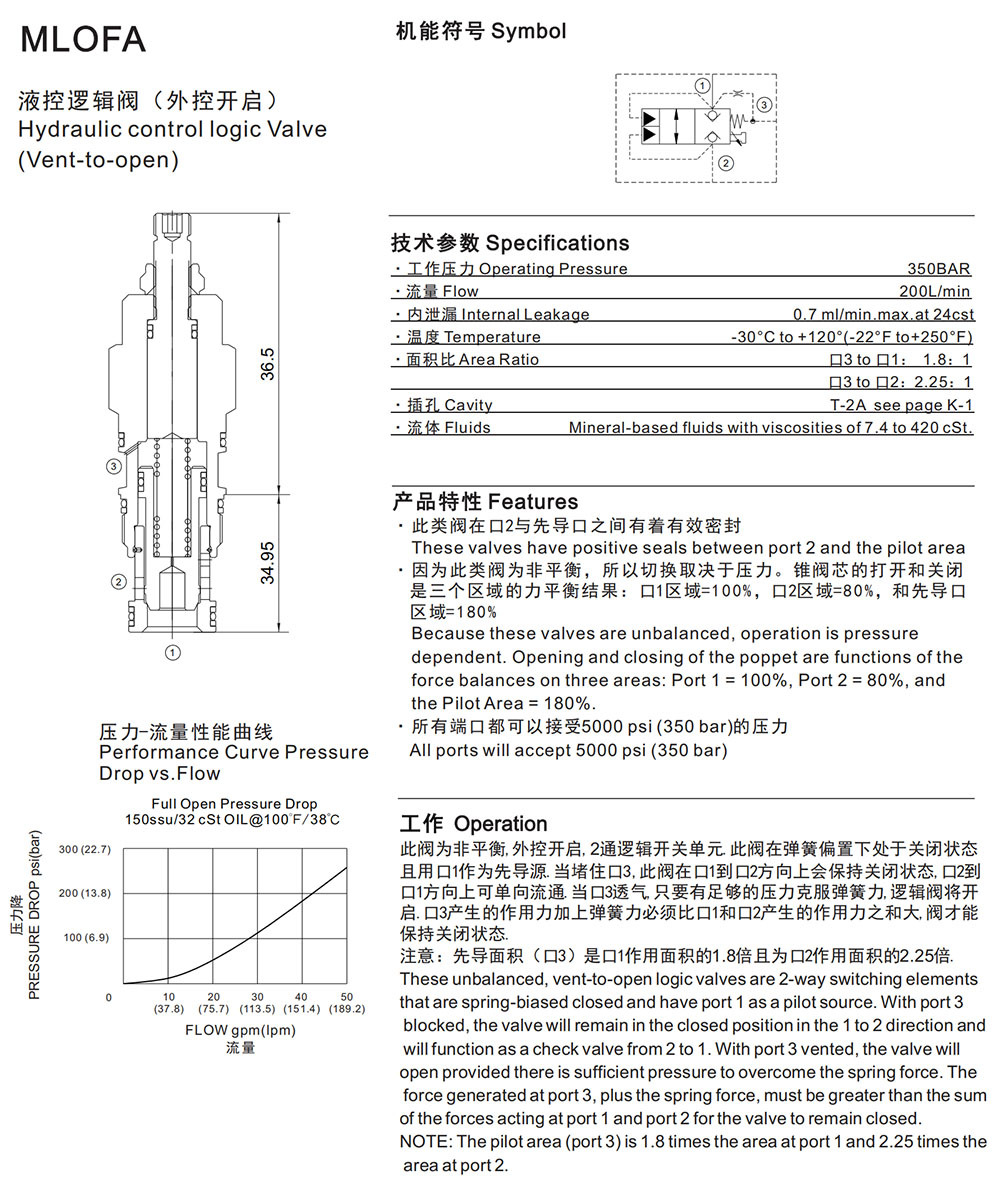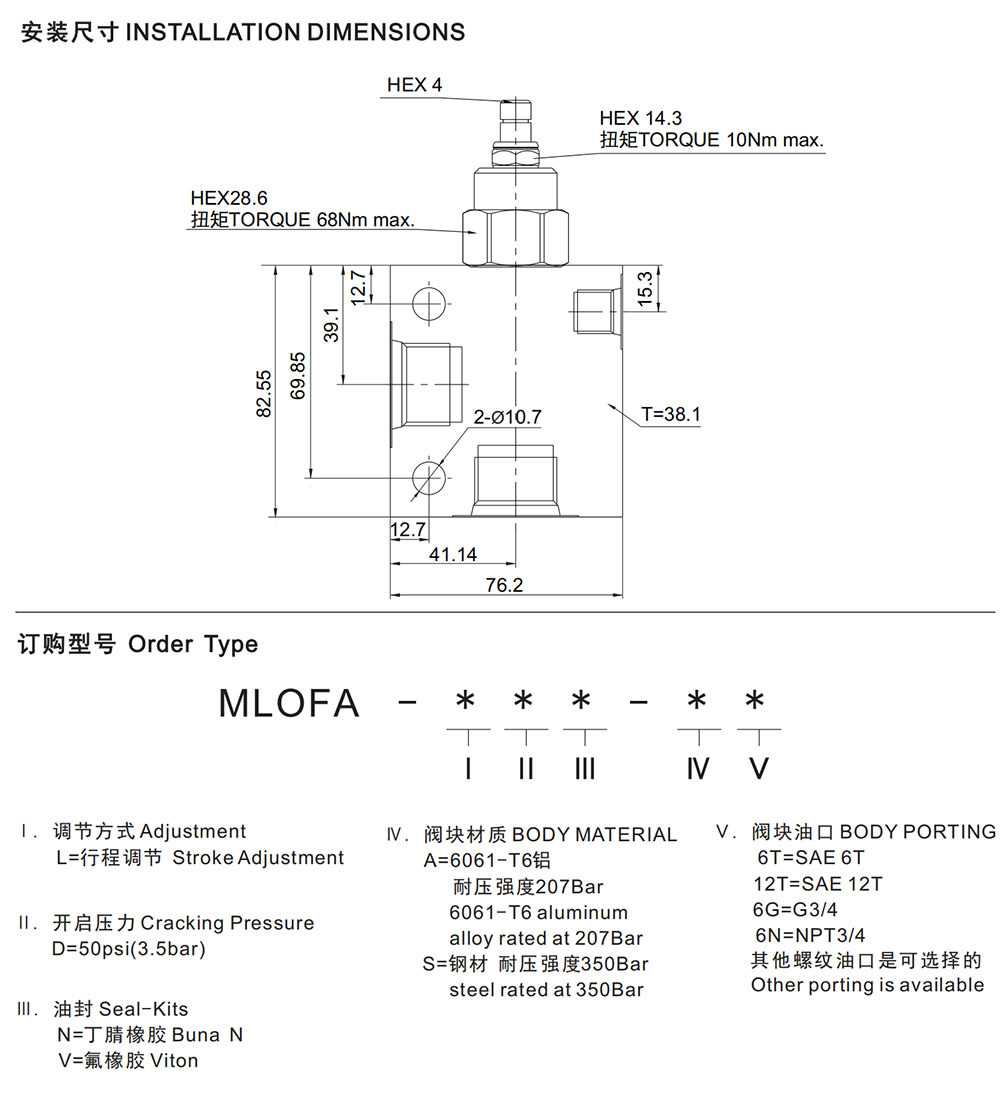 Operating Pressure
350BAR
Internal Leakage 0.7 ml/min.max.at 24cst
Temperature -30°C to +120°(-22°F to+250°F)
Area Ratio
口
3 to
口
1
:
1.8
:
1
Fluids Mineral-based fluids with viscosities of 7.4 to 420 cSt.
These valves have positive seals between port 2 and the pilot area
Because these valves are unbalanced, operation is pressure
dependent. Opening and closing of the poppet are functions of the
force balances on three areas: Port 1 = 100%, Port 2 = 80%, and
All ports will accept 5000 psi (350 bar)
These unbalanced, vent-to-open logic valves are 2-way switching elements
that are spring-biased closed and have port 1 as a pilot source. With port 3
blocked, the valve will remain in the closed position in the 1 to 2 direction and
will function as a check valve from 2 to 1. With port 3 vented, the valve will
open provided there is sufficient pressure to overcome the spring force. The
force generated at port 3, plus the spring force, must be greater than the sum
of the forces acting at port 1 and port 2 for the valve to remain closed.
NOTE: The pilot area (port 3) is 1.8 times the area at port 1 and 2.25 times the