Solenoid proportional control valve
---
Features Hardened,precision ground parts for durability Industry common cavity Efficient wet-armature construction Continuous-duty solenoid Compact size
---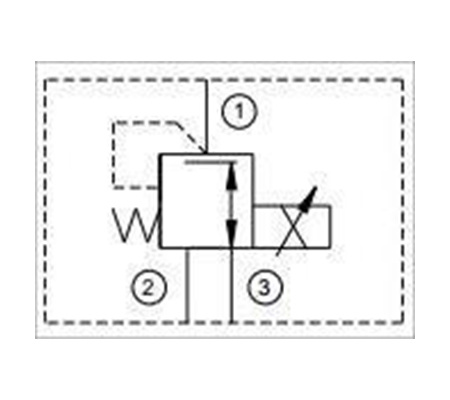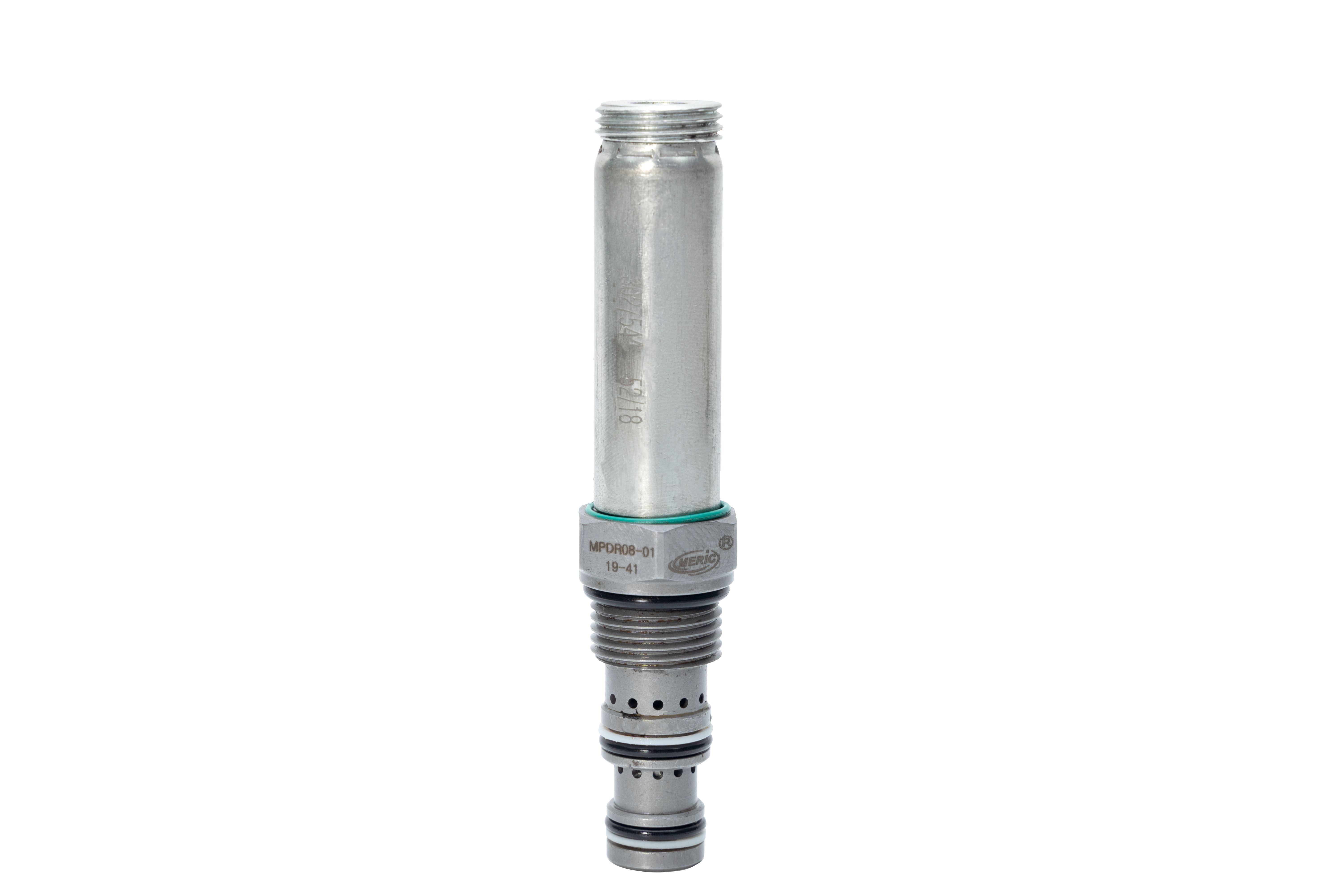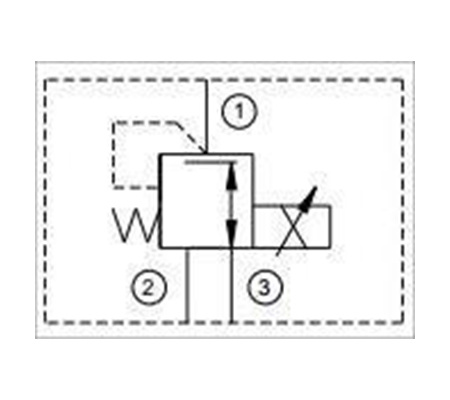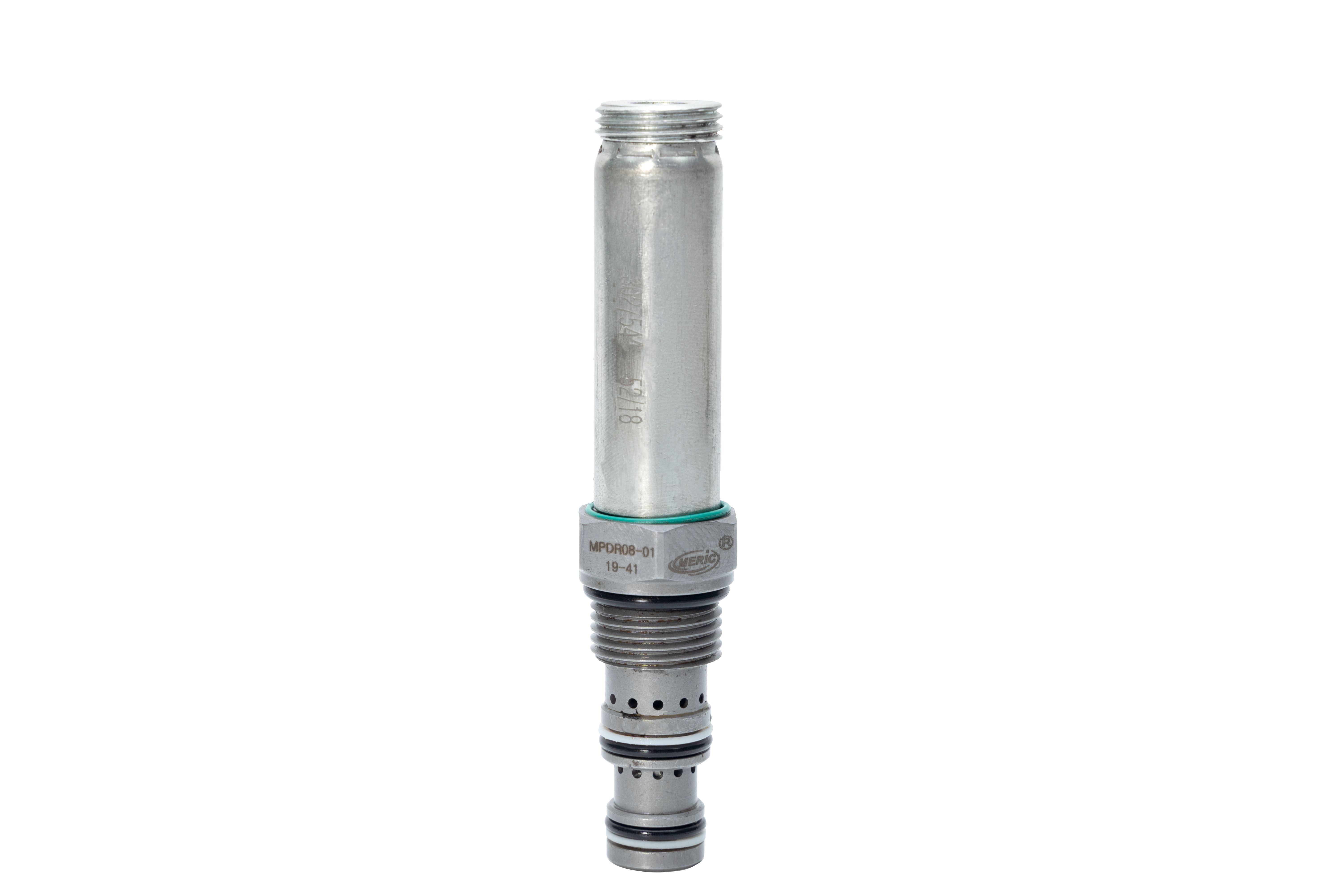 You can send us an email:
---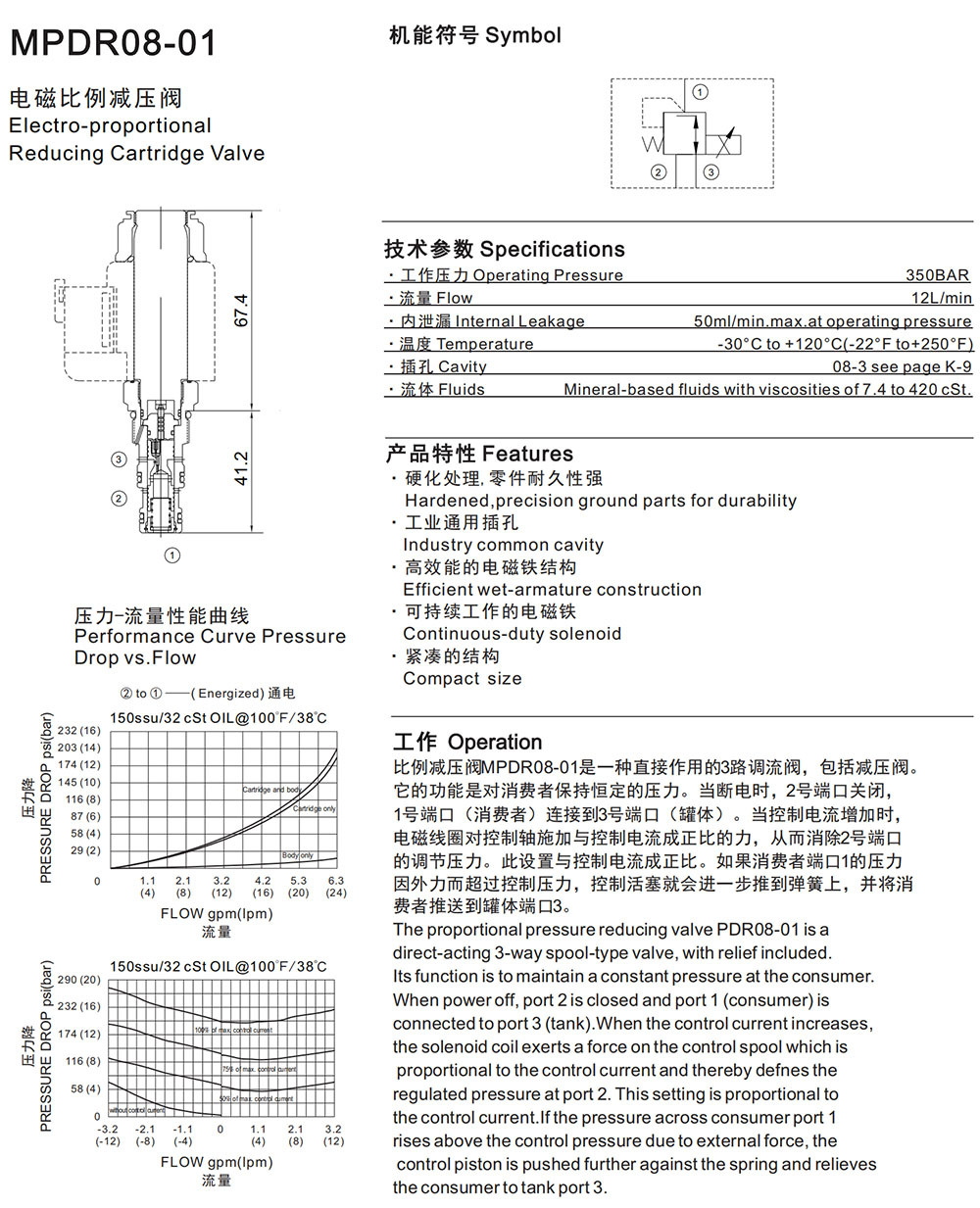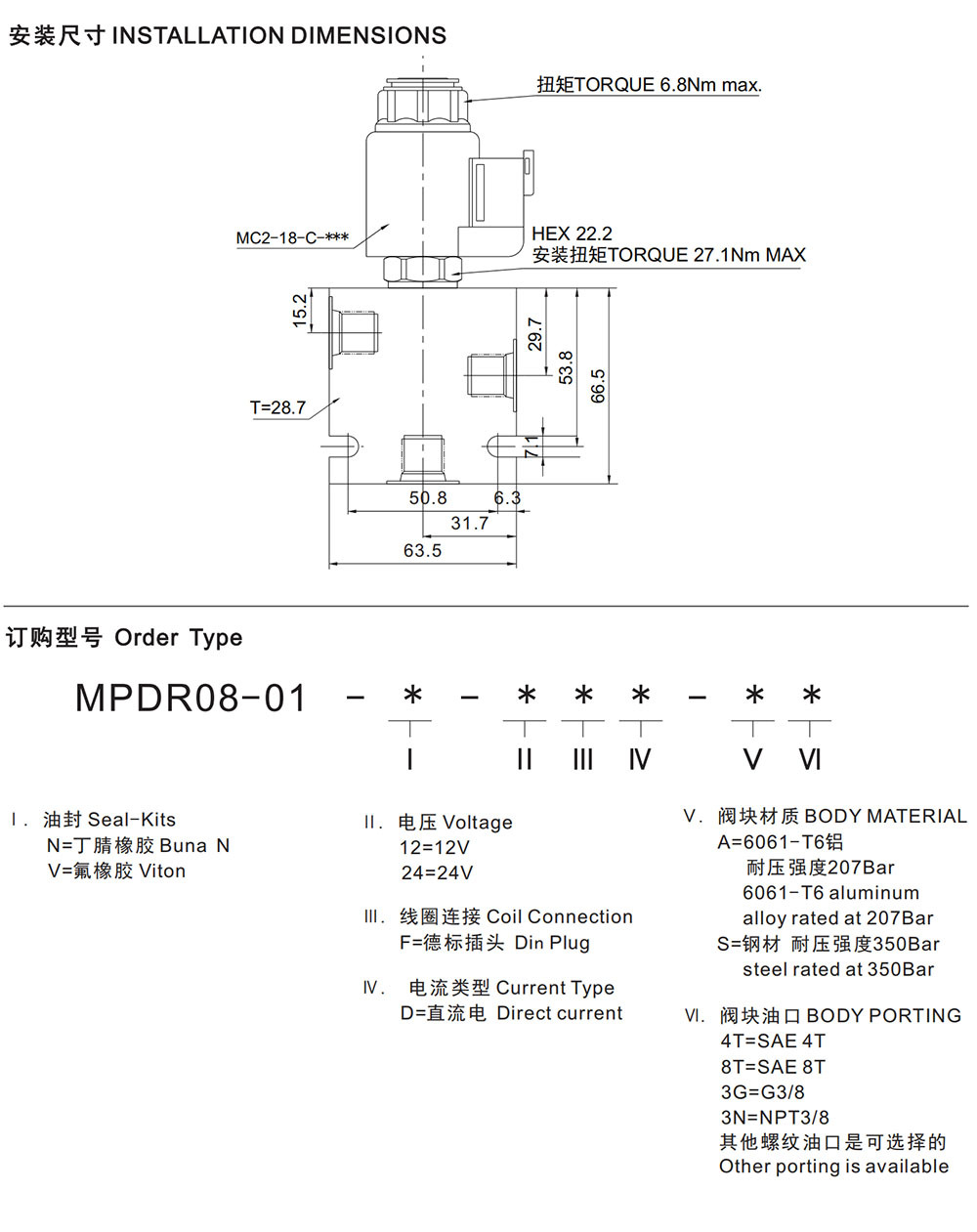 Operating Pressure
350BAR
Internal Leakage 50ml/min.max.at operating pressure
Temperature -30°C to +120°C(-22°F to+250°F)
Fluids Mineral-based fluids with viscosities of 7.4 to 420 cSt.
Hardened,precision ground parts for durability
Efficient wet-armature construction
Compact size
The proportional pressure reducing valve PDR08-01 is a
direct-acting 3-way spool-type valve, with relief included.
Its function is to maintain a constant pressure at the consumer.
When power off, port 2 is closed and port 1 (consumer) is
connected to port 3 (tank).When the control current increases,
the solenoid coil exerts a force on the control spool which is
proportional to the control current and thereby defnes the
regulated pressure at port 2. This setting is proportional to
the control current.If the pressure across consumer port 1
rises above the control pressure due to external force, the
control piston is pushed further against the spring and relieves
the consumer to tank port 3.