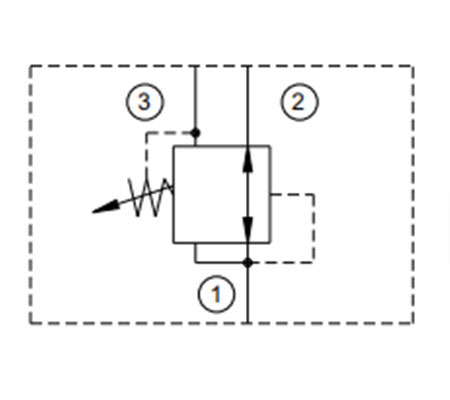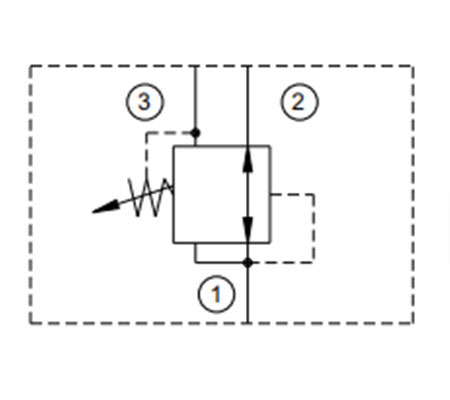 You can send us an email:
---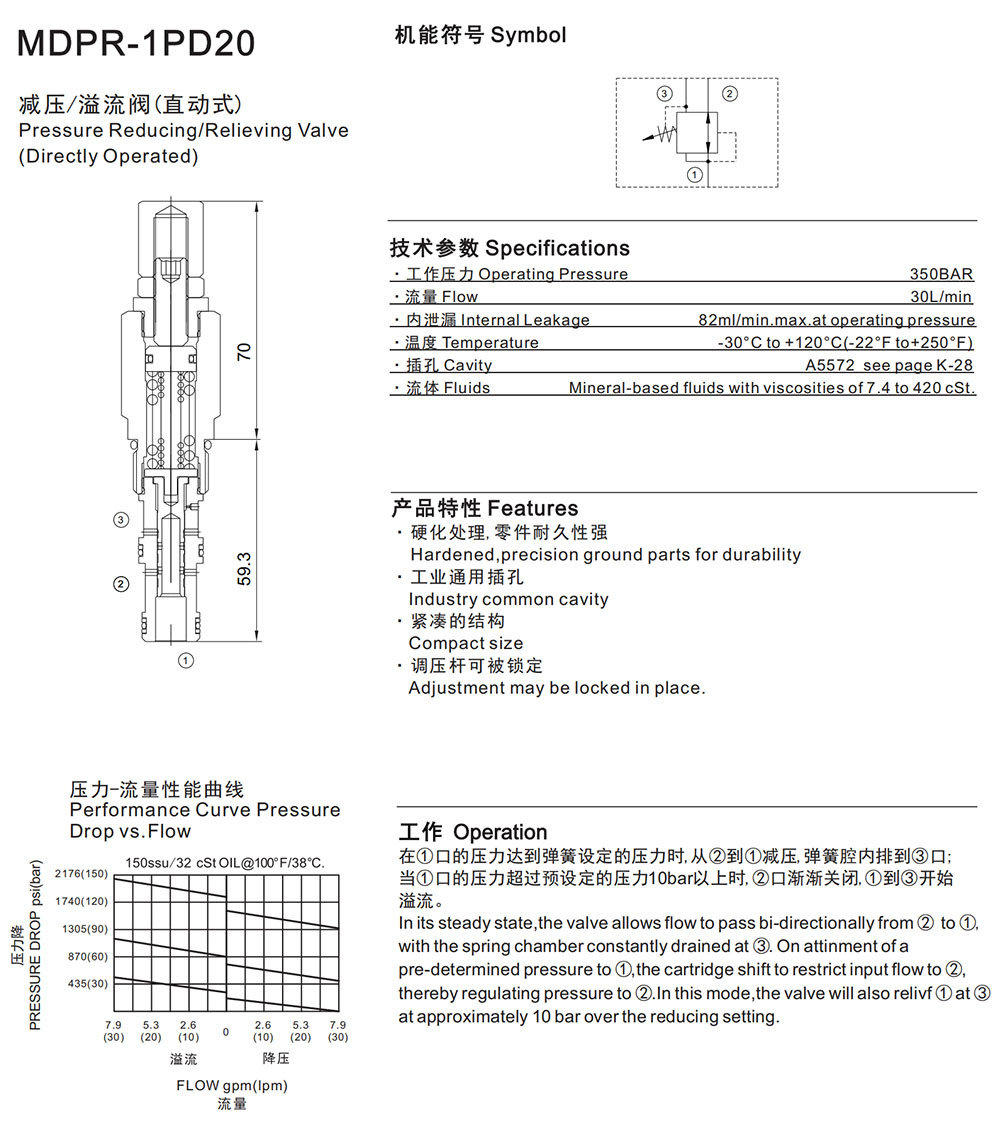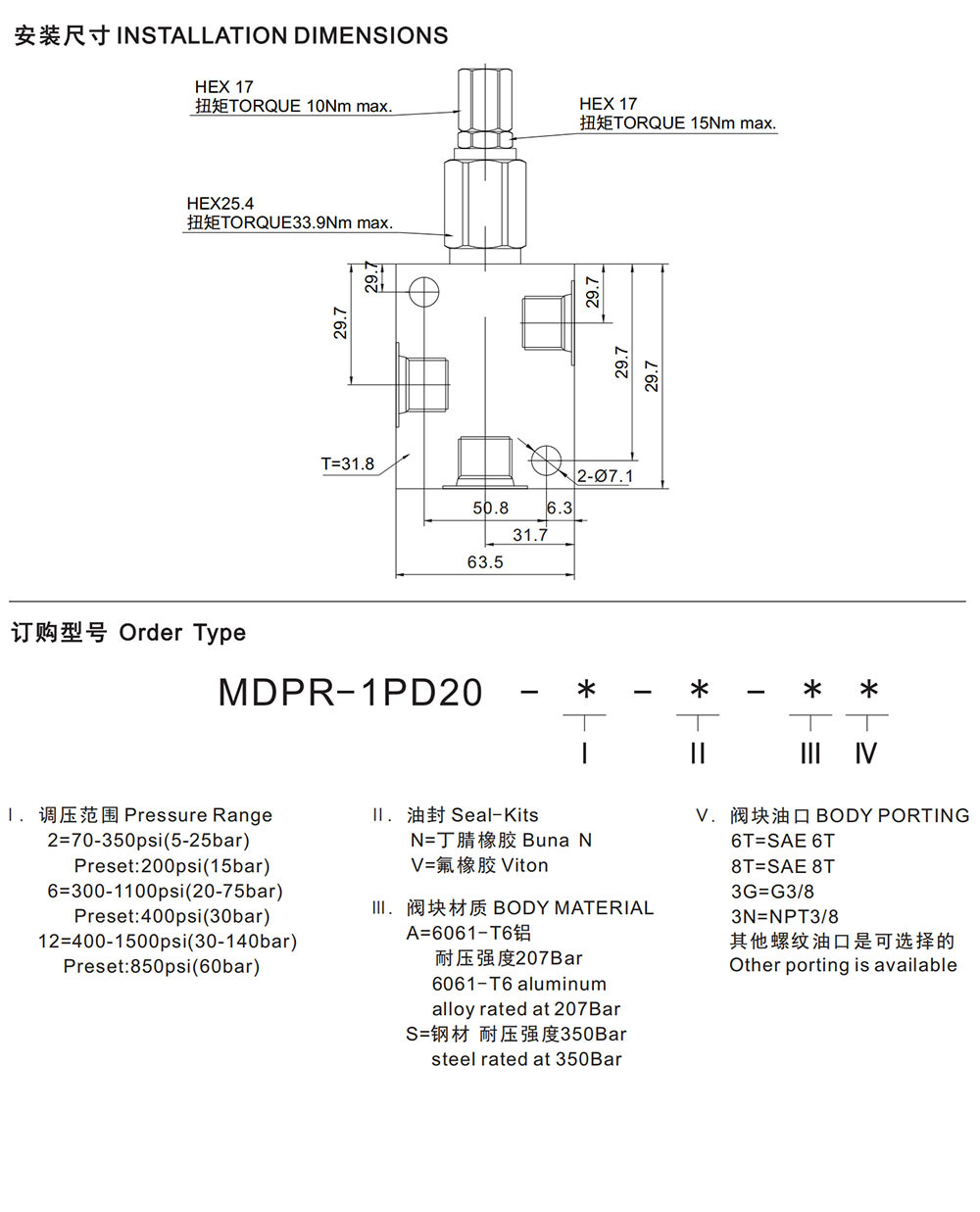 Operating Pressure
350BAR
Internal Leakage 82ml/min.max.at operating pressure
Temperature -30°C to +120°C(-22°F to+250°F)
Cavity A5572 see page K-28
Fluids Mineral-based fluids with viscosities of 7.4 to 420 cSt.
Hardened,precision ground parts for durability
Adjustment may be locked in place.
In its steady state,the valve allows flow to pass bi-directionally from
②
to
①,
with the spring chamber constantly drained at
③
. On attinment of a
pre-determined pressure to
①
,the cartridge shift to restrict input flow to
②
,
thereby regulating pressure to
②
.In this mode,the valve will also relivf
①
at
③
at approximately 10 bar over the reducing setting.