---
Features Fast response to pressure surges Hardened poppet and seat for long life Adjustment may be locked in place Industry common cavity Compact size Adjustment prevents spring from going solid
---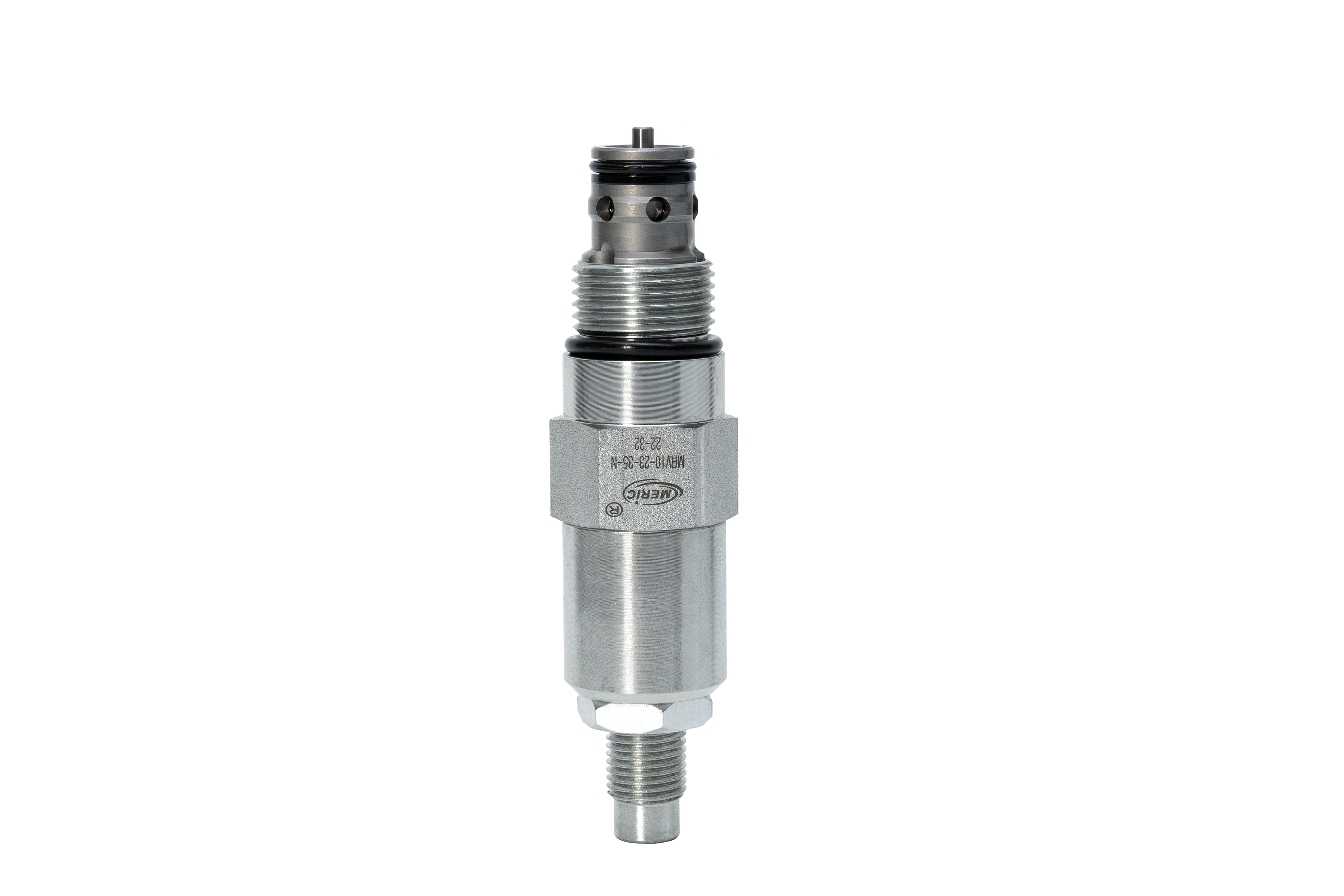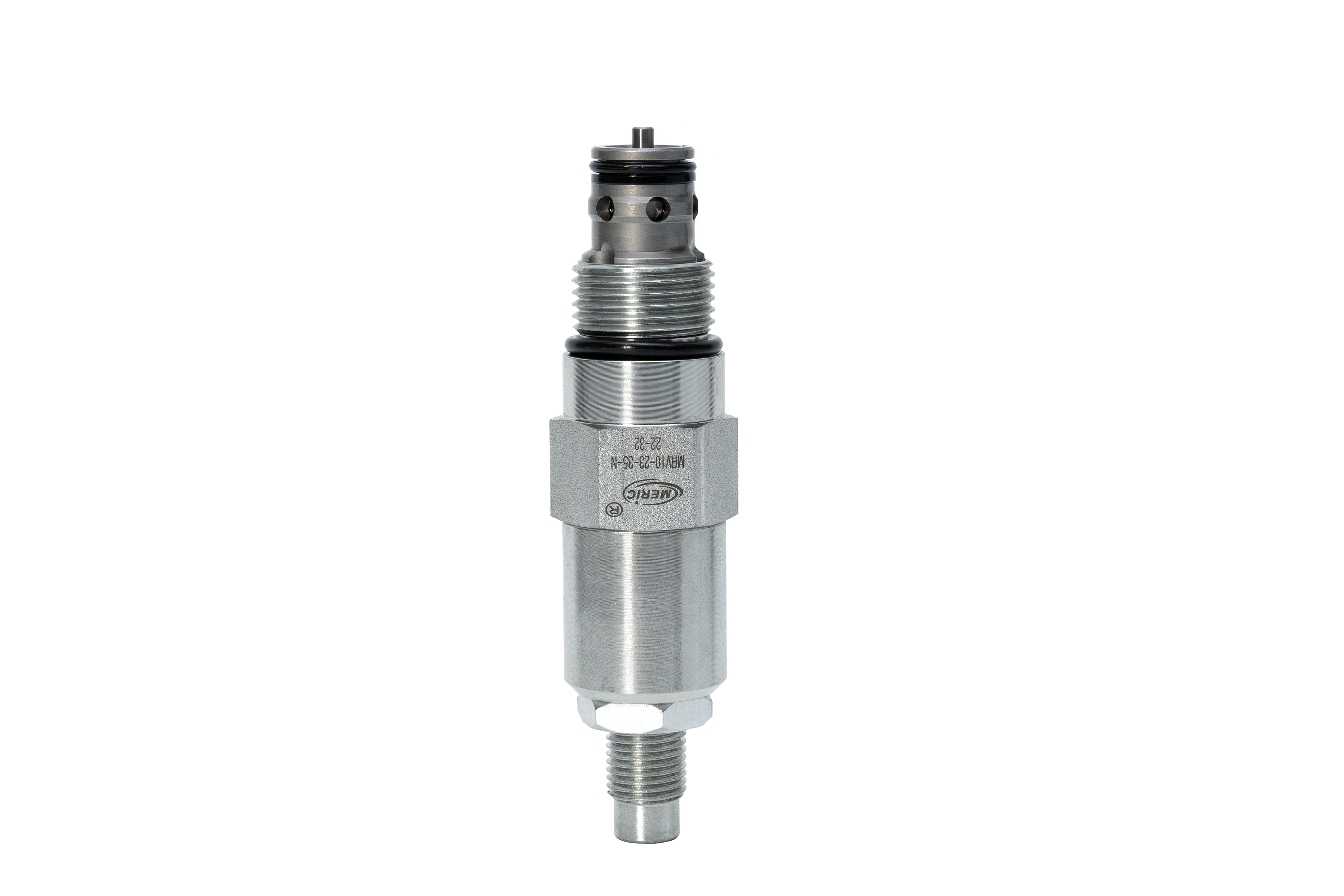 You can send us an email:
---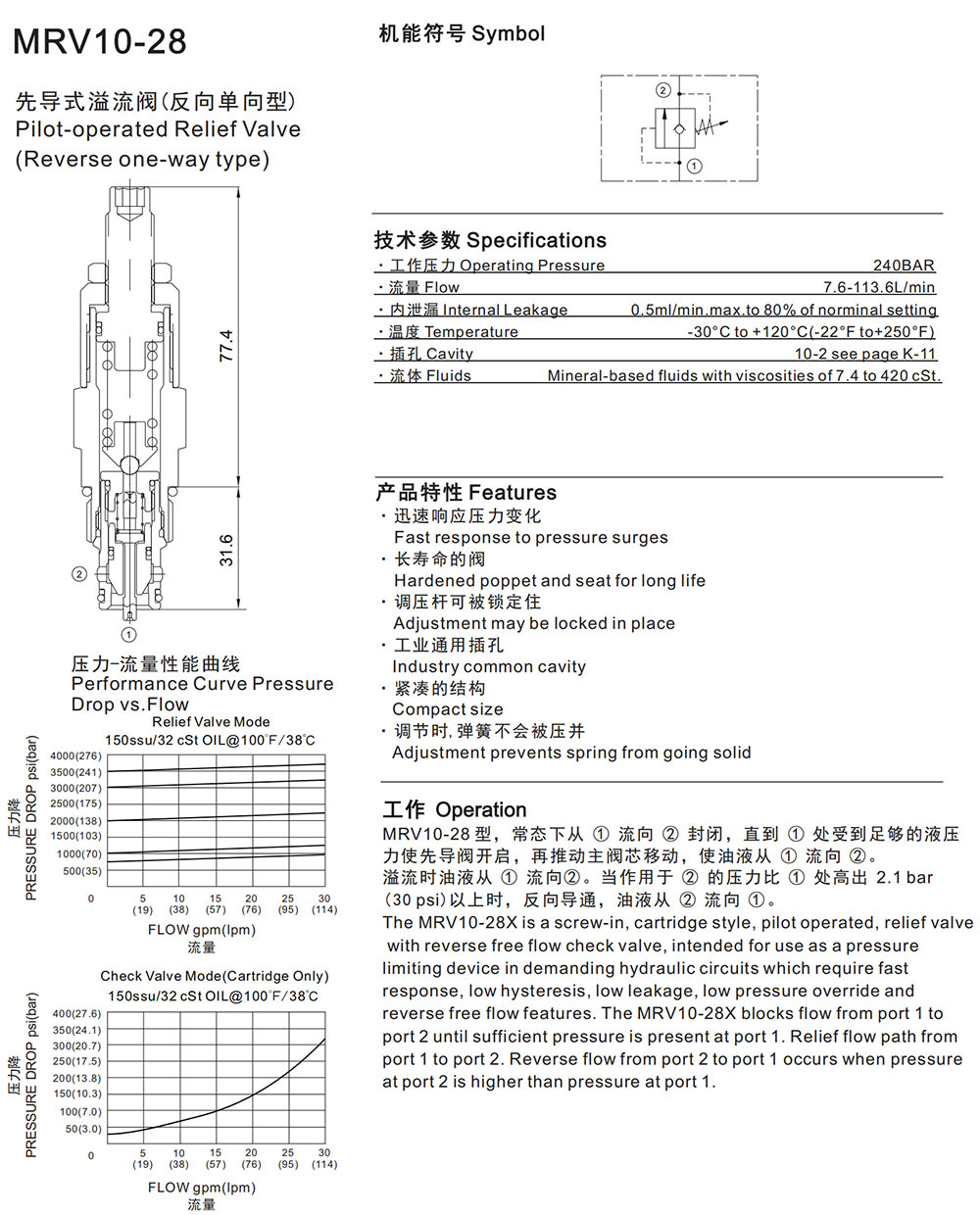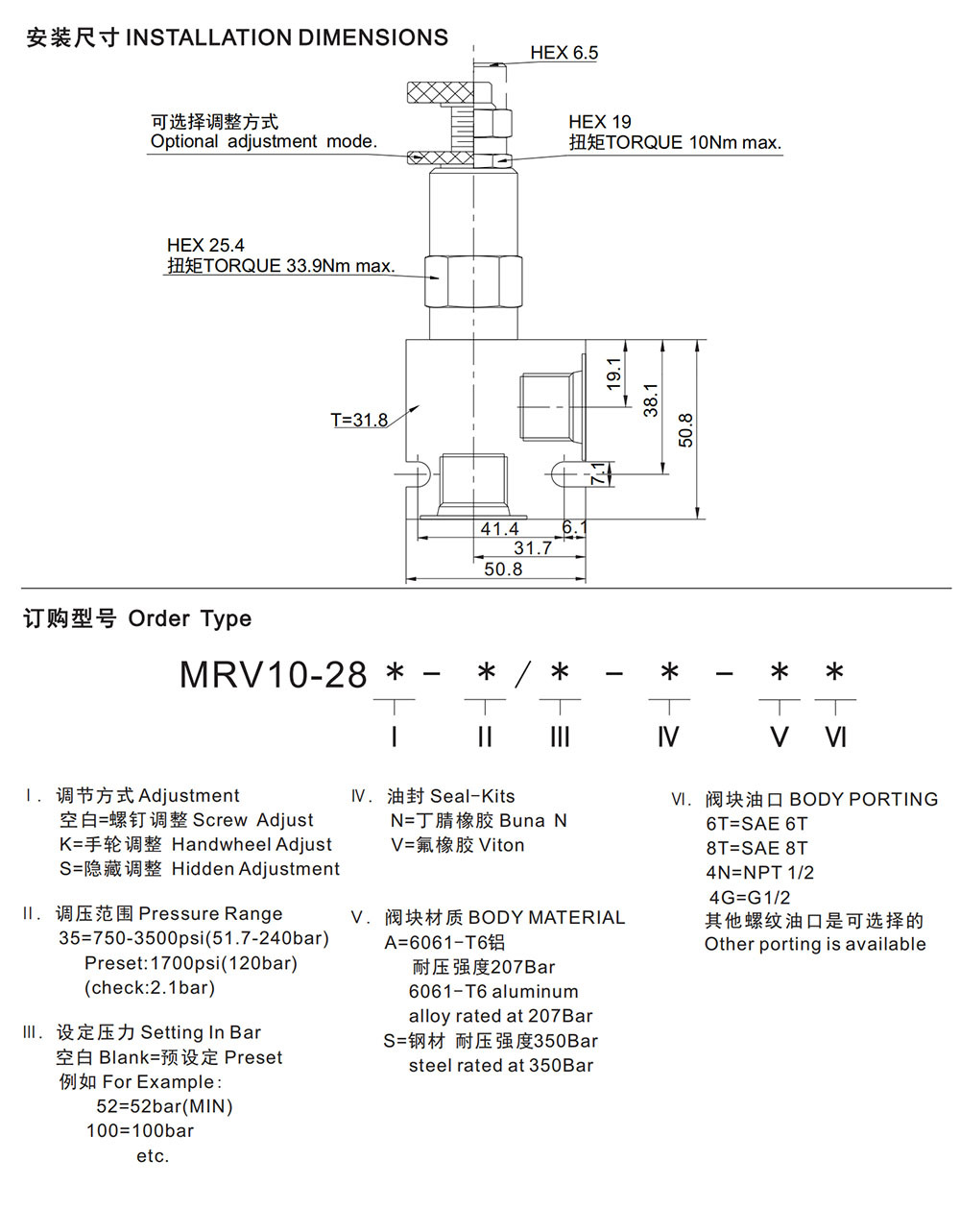 Operating Pressure
240BAR
Internal Leakage 0.5ml/min.max.to 80% of norminal setting
Temperature -30°C to +120°C(-22°F to+250°F)
Cavity 10-2 see page K-11
Fluids Mineral-based fluids with viscosities of 7.4 to 420 cSt.
Fast response to pressure surges
Hardened poppet and seat for long life
Adjustment may be locked in place
Adjustment prevents spring from going solid
The MRV10-28X is a screw-in, cartridge style, pilot operated, relief valve
with reverse free flow check valve, intended for use as a pressure
limiting device in demanding hydraulic circuits which require fast
response, low hysteresis, low leakage, low pressure override and
reverse free flow features. The MRV10-28X blocks flow from port 1 to
port 2 until sufficient pressure is present at port 1. Relief flow path from
port 1 to port 2. Reverse flow from port 2 to port 1 occurs when pressure
at port 2 is higher than pressure at port 1.